Explore Boise Our Top Picks
Boise is bursting with things to explore, sometimes it can be overwhelming to not know where to start. If you're looking for something to see or do and need a recommendation, here are some of our staff's top picks:
column 1
Freak Alley Gallery
An outdoor collection of street art and murals from local artists
Zoo Boise
An urban zoo located just behind us in Julia Davis Park
Column 3
Boise Art Glass
A gallery that also hosts interactive glass blowing activities
Basque Block
Businesses, restaurants and a cultural center that celebrate local Basque culture
Column 2
Idaho State Museum
A showcase of Idaho State history and heritage
The Flicks
A boutique movie house serving food & drink located right next door
Other Local Dining Favorites
In addition to our fabulous partner restaurant, Richard's, Boise offers a smattering of other delightful adventures for your taste buds. Here are a few popular go-tos for the locals:
Column 1
The STIL
An inventive ice cream shop that pairs your treat with local beer and wine
Payette Brewing Co
A favorite local brewery withing walking distance
Column 2
Western Proper
Mini-bowling, air hockey and arcade games meets a delicious bar menu
Bodovino
A large wine selection available by automatic wine dispensers
Column 3
Boise Art Glass
You can't visit Idaho without tasting what they can do with potatoes
Nomad
A laid back coffee shop with an eclectic menu
In addition to our complimentary shuttle service, The Inn at 500 Capitol partners with elite car rental company Go Rentals, which has a rental vehicle available on site to rent at your convenience.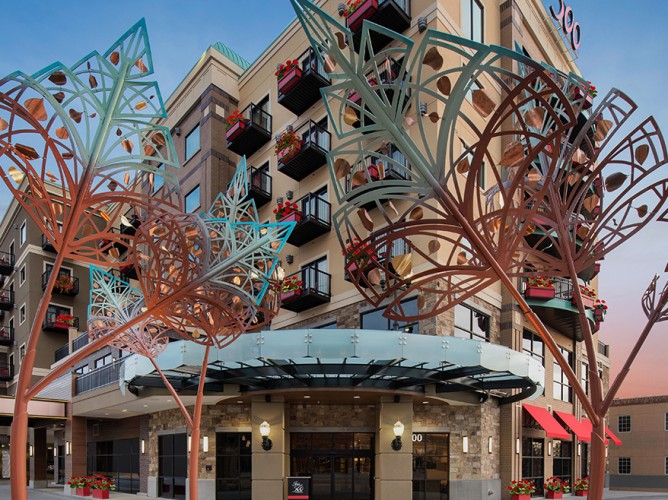 Each season brings new and exciting things to experience in Boise. Map out your next visit to The City of Trees and book your stay at The Inn now!
Explore Idaho Wine Country
Book a tour of the Snake River Valley Wine Region with Idaho's premier wine tour operator, Snake River Wine Tours. Travel in luxury as their expertly trained team of tour guides transport you from vineyard to vineyard providing a one-of-a-kind wine tour experience.