Art & Culture
Collide In Idaho's Capital City
Things To Do
With an exciting influx of up-and-coming restaurants and a blossoming wine scene, Idaho's capital city made Travel + Leisure's list of the "50 best places to travel in 2018." Culture and recreation are abundant through the area with hundreds of hiking and biking trails that begin at the Boise Foothills, and an array or local art galleries, breweries, tap and tasting rooms—all within walking distance of our hotel.
Located on the campus of Boise State University, the Morrison Center's 10-story stage house is a recognizable fixture of the Capitol's picturesque skyline. The 2,000-seat center is recognized as a major destination for arts and culture that enrich the lives of patrons of all ages.
Boise Art Museum | 0.2 miles
670 Julia Davis Drive, Boise, ID | (208) 345-8330
Experience world-class art at the Boise Art Museum, located in Julia Davis Park. Wander through exhibits and take in works from the Americas and beyond.
Boise State University | 0.8 miles
1910 West University Drive, Boise, ID | (208) 426-1000
Founded in 1932, this public state university is home to the Boise State Broncos football team and over 20,000 students each year.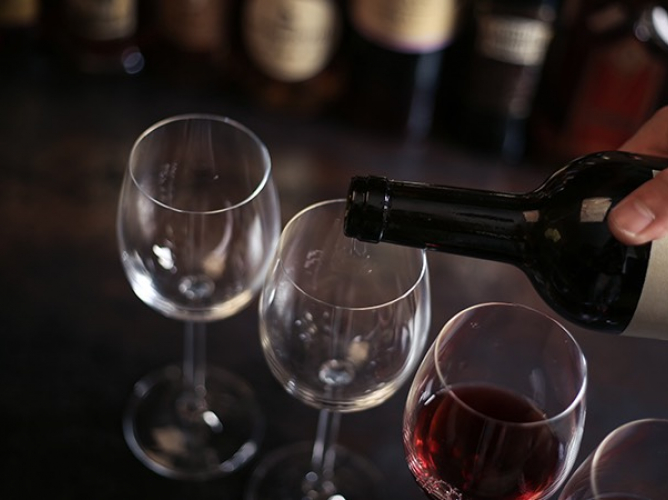 We bring the best of Idaho's local winery and brewing scenes to our hotel. These on-site tastings make sure that you'll get to try some of our favorite flavors.
- Boise Brewing | 0.2 miles
- Coiled Wines Downtown | 0.6 miles
- Payette Brewing | 1.1 miles
- Telaya Wine Co. | 1.7 miles
- Cinder Wines | 2.9 miles
- Bodovino | 0.1 miles
- White Dog Brewing Company | 0.1 miles
- Mouvance Winery | 0.6 miles
- 10 Barrel Brewing Company | 0.8 miles
- Split Rail Wines | 2.9 miles
Read More
Wineries & Tasting Rooms near Inn at 500 Capitol:
- Bodovino 0.1 miles
- Coiled Wines Downtown 0.6 miles
- Mouvance Winery 0.6 miles
- Telaya Wine Co. 1.7 miles
- Coiled Wines Garden City 2.2 miles
- Cinder Wines 2.9 miles
- Split Rail Wines 2.9 miles
- Vizcaya Winery 14.5 miles
- Indian Creek Winery 15.5 miles
- Sawtooth Winery 25.3 miles
- Ste. Chapelle Winery 28.8 miles
- Huston Vineyards 30.6 miles
- Koenig Vineyards 32.6 miles
- Bitner Vineyards 32.7 miles
Ever heard of the Basque Country?
It's a community in Northern Spain (bordering France) that has its own language, food, and cultural traditions. And, somewhat curiously, Boise, Idaho has a thriving local Basque community that is one of the largest and most concentrated outside of Spain.
Read More
So how did that happen?

Many Basques immigrated to the area during the late 1800s to work as sheepherders and then told their relatives and friends to come join them. Now, generations later, the Basque community is still growing and thriving, including touchstones such as Boise's Basque Block, unique Basque festivals, and several Basque restaurants. Here's how you can experience Boise's Basque culture for yourself.
Festivals
2025 marks the return of a huge Basque cultural festival - with tens of thousands coming from all over the world to Boise to celebrate Jaialdi. It's held in Boise the last week in July and typically occurs every five years.
Each summer that isn't Jaialdi, Boise's smaller San Inazio Festival takes place on Boise's Basque Block in late July. Don't miss the street dance for a chance to learn a few Basque dance moves.

Food + Drink

Ansots opened in 2020 and recently earned a James Beard Foundation nomination. Serving small plates, Basque & Spanish wines, Basque natural cider, and espresso "like you remember from your trips, either real or imagined, to the Basque Country," the real star is their own Basque chorizos and sausages. The family has a 100+ year history in Idaho, and they use their grandmother's recipes (some with tweaks) for the sausage and Basque bacon.

Txikiteo (chee-kee-tay-o - a Basque word denoting a pub crawl or stroll with friends to partake in coffee, tapas, and wine) in Boise's Linen District joined the Basque scene in Boise in 2018. It's perfect for grazing on charcuterie and cheese, but for the ultimate indulgence, order the Basque Cheesecake.

Bar Gernika is a Basque pub with an extensive and hearty menu (each menu items comes with a choice of fries, croquettas, side salad, or soup – get the croquettas and thank us later).

Leku Ona has a mix of casual and slightly more formal dining options (as well as a big patio). We especially enjoy their seafood-centric dishes, like codfish stuffed peppers.
The Basque Market is the place to go if you have time for just one Basque stop in town. Check out the daily pintxos (small bites) or consider booking a cooking class.
Epi's is located in the suburb of Meridian but is worth the drive for this family restaurant's incredible hospitality and a taste of the traditional, time-honored recipes from Grandma Epi. You'll probably end up hugging your server and will leave very full.

The Basque Center from the outside may look like it's only for members of the Basque community. Local tip: It's not. When not closed for a special event, the center has a public bar with cheap drinks and some of the most interesting bartenders in town. Order the Kalimotxo (a mixture of red wine and Coke), which is said to have originated in Basque country.
History

The Basque Museum and Cultural Center is an excellent resource to learn more about the Basques in Idaho, and is open Tuesday-Saturday. If you happen to go on Saturdays, admission to the museum also grants you access to the Cyrus Jacobs-Uberuaga Boarding House next door – one of the oldest residential dwellings in Boise. The Museum's website also offers a helpful (and free!) self-guided walking tour of the Basque Block.

Looking for even more Basque in Boise? Consider booking our Basque themed room at the Inn at 500!
The Boise River Greenbelt
The Julia Davis Park connects the Inn at 500 Capitol with the Boise River Greenbelt, a 25-mile paved pathway for biking, walking and running alongside the Boise River.