OUR COMMITMENT

To Cleanliness

With the COVID-19 situation still evolving, and with the associated questions prompted by the virus, we wanted to share with you the steps we are taking to keep our guests and team members safe and healthy, as that is the number one priority for our hotels and company.
CDC approved
Disinfecting
& Sanitizing Products
Hospital grade disinfectant
High touch objects
Social distancing
Dedicated team
staff safety protocol
Take out and delivery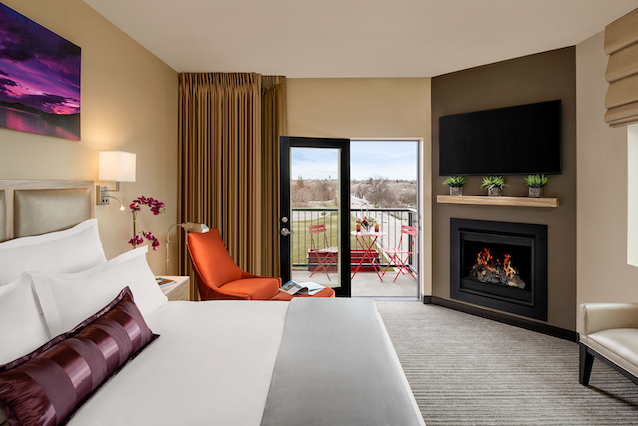 Guestrooms and
Public
Space Care
- Our housekeeping team does a thorough clean ensuring all surfaces are cleaned utilizing hospital-grade disinfectant, paying special attention to high-touch areas such as phones, door, cabinet and bathroom handles, light switches, coffee maker buttons, and countertops.
- Frequently utilized items (TV remote, pen, ice tongs, wine bottle opener and note pads) are sanitized and placed in a sealed plastic bag before use.
- All deliveries will be made via the contactless butler pantry in each guestroom.
- Hand sanitizing stations abound

INSPECTOR OF housekeep award
AAA Inspector ´s Best
Of Housekeeping
Introduced in 2019, AAA's "Inspector's Best of Housekeeping" award recognizes AAA-inspected hotels that receive the highest possible scores for cleanliness and condition. Hotels awarded the Inspector's Best Of Housekeeping designation significantly surpass expectations, as measured during comprehensive, on-site inspections.
AMENITIES, services
And
Sanitation
The safety measures and guidelines outlined by local and national health authorities that we are following mean that some amenities and services that are listed online may differ from what we are currently offering. We have listed a few of those changes here, but please contact us for additional information or with any questions you might have. Additionally, we have implemented the following precautionary measures and sanitation standards:
CHECK-IN
While we typically pour a glass of complimentary wine or beer at check-in for our guests, in an effort to eliminate contact with surfaces, we now only have canned beer available. To help mitigate the travel of airborne pathogens, a plexiglass barrier, and stanchions have been installed at each check-in station.
FITNESS CENTER
Taking appointments at the fitness center from 8am-2pm.
ROOM SERVICE
Only packaged products are available in our pantry at this time. Guests are provided with a list of available items they may select from to be delivered to their contactless butler pantry. Room service is currently available for dinner every day 4 pm to 9 pm, and Sunday brunch 9 am to 12 pm